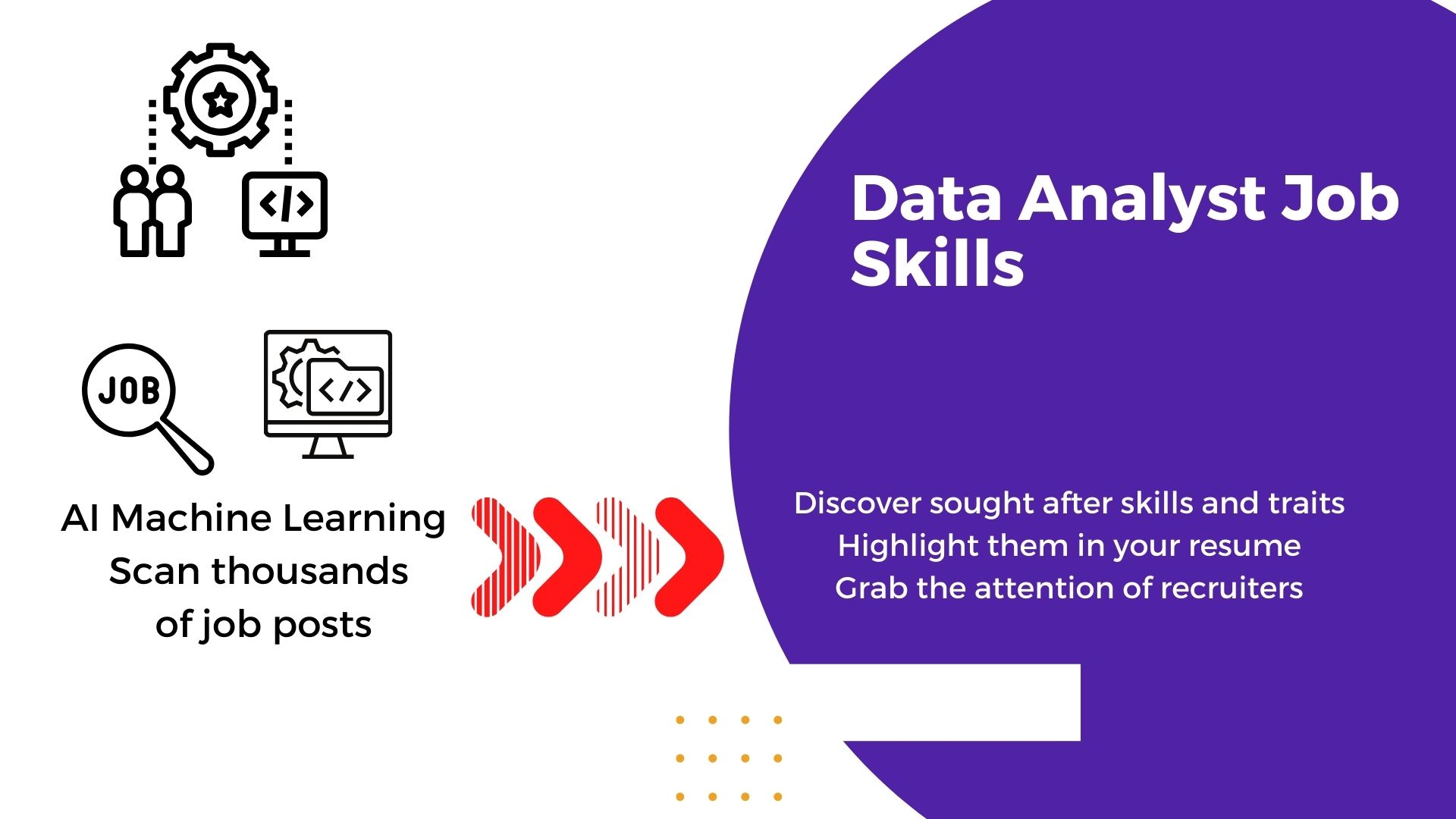 How to become a data analyst? Our machine learning computers have scanned through the job descriptions of hundreds of recent job posts to identify the following:
tasks data analysts are expected to do
sought after data analyst skills and experience
Within your cover letter, resume, or CV, highlight these skills, experience, and qualification keywords to attract the attention of potential recruiters, hiring managers, and CV scanning BOTS.
Having a good understanding and highlighting these skills in your resume will help you get noticed. Most hiring managers today rely on recruiters or BOTS to scan through resumes before even meeting a potential candidate. These recruiters may not have extensive knowledge of the role and may pick out candidates based on key topics that they can find. Having these skills listed and emphasized may help you stand out and get selected.
What are data analysts expected to do and know? #
Companies are seeking data analysts with an understanding of the following topics.
Click on the sections to copy the keywords and helpful descriptions to paste and modify on your cover letter or resume.
Main Data Analyst Experience and Skills #
Use these descriptive experience keywords to make your CV stand out
reporting
management
insights
systems
analytics
project
operations
strategy
databases
statistics
procedures
Computer Science
visualizations
IT
modeling
business processes
data science
presentations
automation
communicating
large data sets
data management
optimization
statistical analysis
risk

Successful Data Analyst traits to emphasize in your resume/CV #
Besides experience and qualifications, recruiters also look out for key behavioral traits. Below is the list of key traits that recruiters for data analysts are seeking. Upon reviewing the list, here are some areas that you should try to emphasize. Click the section and copy, paste, and edit your cover letter or CV.
Upon reviewing the list, these are the top listed sought after skills and traits:
 communicate
 multi-task
 collaborate
 interpret
 lead
 absorb detailed information
 apply statistical analysis
 influence
 leverage multiple tools
 meet deliverable timelines
 optimize queries
 perform statistical analysis
 present data
 prioritize workload
 synthesize
ability in using databases
data sources ability
 analyse large datasets ability
 facilitate workshops
 absorb business requirements
 aggregate large data sets
 analyze situations
 anticipate new data problems
 apply new technologies
 apply technical knowledge
 articulate issues
 assimilate new methodologies
 balance business priorities
 breakdown complex ideas ability
 breakdown processes
 build consensus