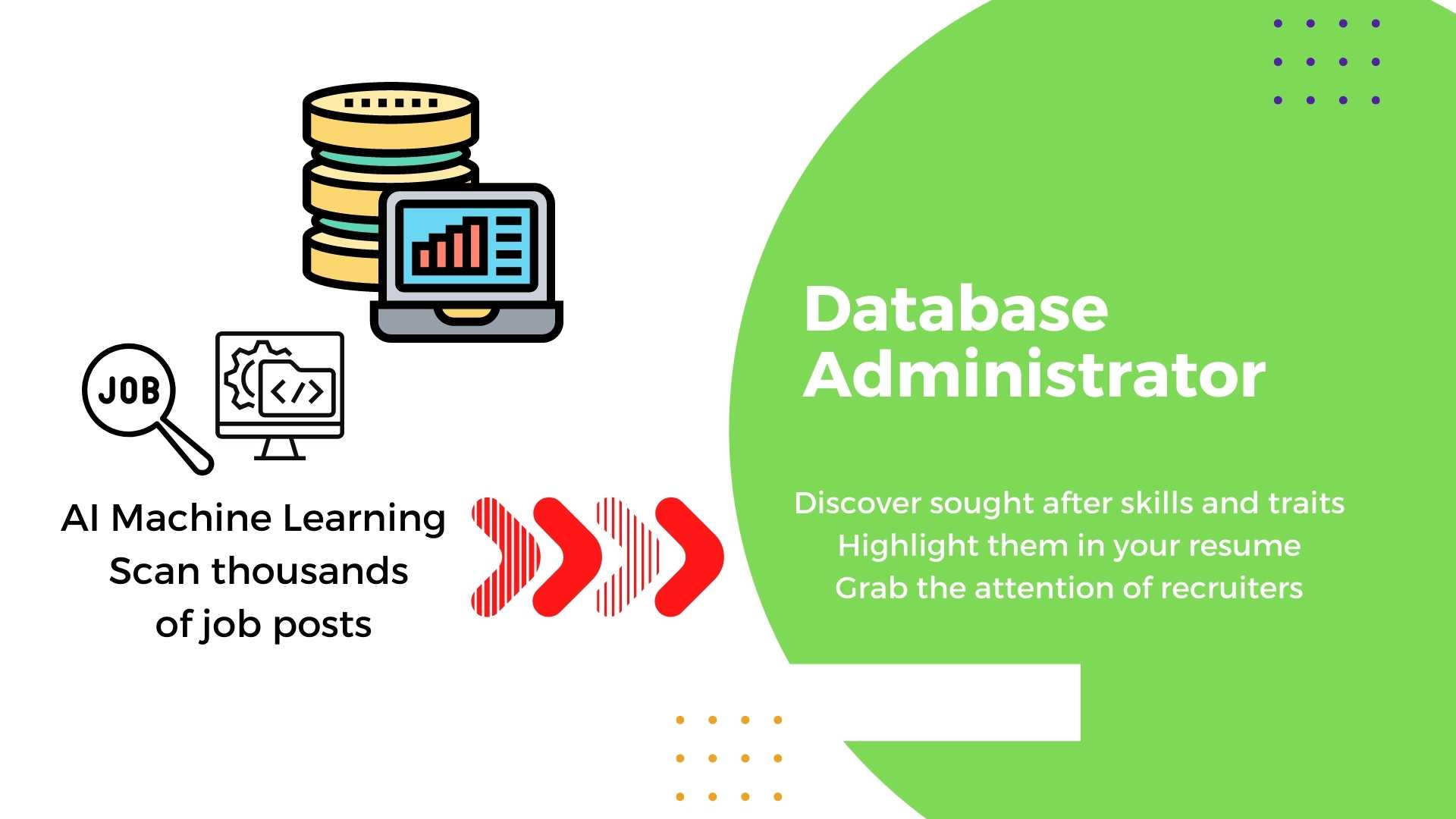 What skills should the resume of database administrators focus on? #
Applying for a job and wondering what recruiters or companies look out for in a resume of database administrators, this list of relevant skills and abilities may be useful.
Using AI and machine learning to build a database administrator skills list #
Through text mining and machine learning, I have analyzed 1000s of job postings to identify and build this database administrator skills list. By scanning and analyzing requirements in the role of database administrators, I have been able to identify skills that commonly appear and rank highly in job postings.
How can this help you? #
Job seekers and Recruiters #
Understanding from the market what is highly sought after in the role of database administrators allows recruiters to assess the right candidate for their organization. For those applying for jobs, optimize and brand your resume with these identified skills and abilities, and increase your chances of your resume standing out.
Career Guidance #
Just leaving school and thinking of pursuing a database administrator career? These identified attributes will increase your understanding of what a database administrator does.
Database Administrator Job Description for Resume #
The following database administrator skills list make up 70% of skills listed in job postings. Make sure your resume covers these skills and emphasise on how your experience can contribute to the role within the organisation.
Desired Database Administrator Skills and Experience found in Job Postings #
The following skills appear to be highly desired. Copy the skills list and paste them in your resume and cover letter and start crafting your profile around them.
SQL
security
performance tuning
database maintenance
database monitoring
documentation
replication
operations
report development
integration
programming
scripting
database management
ETL processes
capacity planning
optimization
Organisations are seeking database administrators in the following database technologies and platforms
SQL server
Oracle database systems
MySQL
SSIS
Linux
Microsoft
MS SQL
SSRS
Amazon AWS
PostgreSQL
UNIX