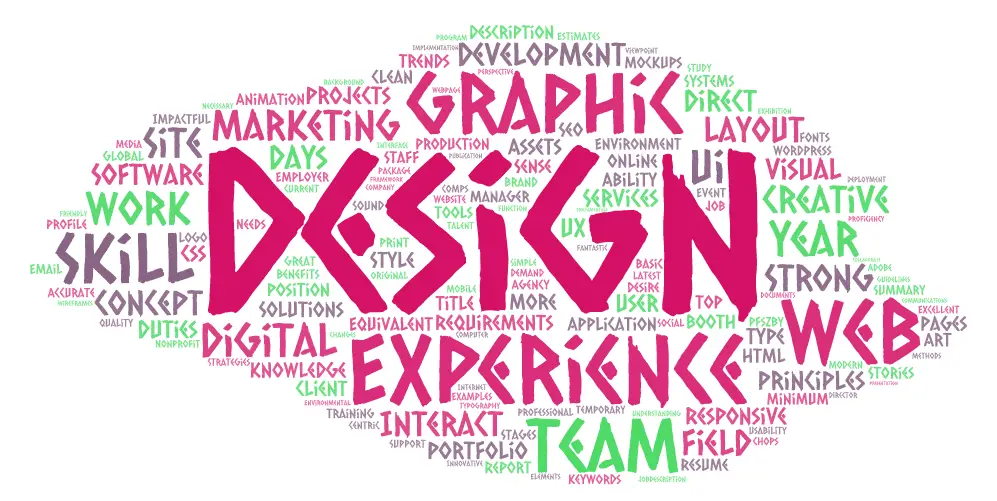 Graphic Web Designer skills keywords and topics to help you stand out #
Preparing your graphic web designer resume? Catch the attention of recruiters with these keywords and skills.  AI and machine learning have been used to crawl hundreds of graphic web designer roles and responsibilities to identify:
related job keywords, buzzwords and terms
top of mind skills of companies hiring graphic web designers 
If you need a refresher on the listed topics or are new to the role and would like to understand the skills involved, explore the links to the relevant videos and articles.

Interactive Graphic Web Designer Skills Explorer
Graphic Design Skills #
Web Design #
Graphic Design Tutorial: Web Design Review
Marketing #
Marketing Design 
Design Knowledge Experience #
How You Can Learn Design Without School
Print Design – Print Layouts #
Graphic Design Tips – Perfect Print Design
UX Design #
Graphic Design to UX/UI Design
Responsive Design #
Web Designer Ethan Marcotte Explains Responsive Web Design – Class Excerpt
Typography #
5 Typography guides for web design – UI design tutorial
Logo Design #
5 MIND BLOWING Logo Design Tips 
Graphic Web Design Tools #
Adobe Dreamweaver #
Become A Web Designer: Using Adobe Dreamweaver
Adobe Photoshop #
How to Design a website in Photoshop | Web design Tutorial
Adobe Illustrator #
Creating a Modern Web Design Illustration using Adobe Illustrator CC 2019 (Tutorial)
Adobe InDesign #
InDesign for Beginners
CSS #
CSS Crash Course For Absolute Beginners