Improve your application chances by focusing on these Event Manager job keywords and topics
Applying to be a Event Manager? Focus on these keywords and skills and catch the attention of potential companies and recruiters.  Hundreds of  event manager job descriptions  have been analysed to  identify:
keywords, buzz words and related terms in the area of event management
top of mind topics of companies hiring event managers
Make your resume and cover letter engaging by adding these keywords and topics. If you need a refresher on the listed topics or are new to the role and would like to understand the skills involved, explore the links to the relevant videos and articles.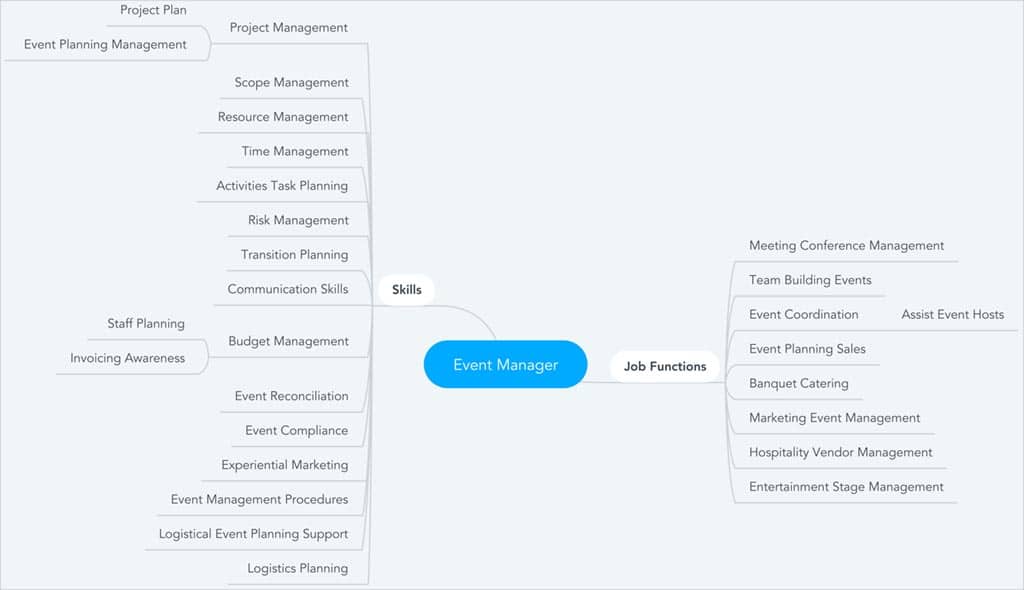 Event Planning Management
How to Plan the Perfect Event
Resource Management
Resource Planning
Risk Management
Managing your event risks
Budget Management 
How to create an event budget
Experiential Marketing
Experiential Event Marketing Production Example
Examples of Experiential Marketing
Logistics Planning
Event Logistics Management
Event Manager Job Keywords
| wdt_ID | Level 1 | Level 2 | Level 3 |
| --- | --- | --- | --- |
| 1 | Skills | Project Management | Project Plan |
| 2 | Skills | Project Management | Event Planning Management |
| 3 | Skills | Scope Management | |
| 4 | Skills | Resource Management | Resource Planning |
| 5 | Skills | Time Management | |
| 6 | Skills | Activities Task Planning | Event Coordination |
| 7 | Skills | Risk Management | |
| 8 | Skills | Transition Planning | |
| 9 | Skills | Communication Skills | |
| 10 | Skills | Budget Management | Staff Planning |
| | Level 1 | Level 2 | Level 3 |