75% of people have a fear of presenting! That's a lot of people!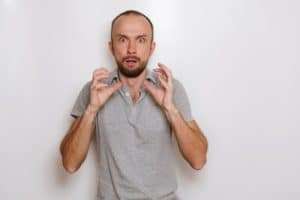 For some of us, presenting can be a scary thing! It is the moment where the spotlight is shining directly on us. Rest assured, it is not a skill that you are born with. It can be taught, and with training and practice, you can get better at it. In my opinion, the ability to present is a highly useful and valuable asset to have. It is not just a skill you use in sales.
Presentation is about telling your story, which can be about your life, experiences, achievements etc. I am sure you want your audience, no matter how big or small, to be engaged and interested in what you have to offer. Otherwise, why bother telling them? This is a skill that can be very usefully applied to our everyday lives and if you're interested in developing it further, I've compiled a list of presentation skills tips and techniques to assist.
Tips to nail your presentation skills
Know your Audience!
Understand the expectations of your audience and tailor your content to address them
Speak with confidence
Deliver a killer opener by giving a confident intro, telling people what you offer them, making your audience believe what you are going to give them
Use structures to build on the ideas/points you are communicating
As you progress through different ideas, structure them so that each builds on the one before it. This allows the audience to connect the dots. Verbal diarrhoea of all your ideas is a sure way to confuse people.
Where possible, use visuals like a picture, graph or chart
A picture is a thousand words and makes it more exciting and memorable.
Repetition of key points through re-caps to make it stick
By repeating key points, your audience remembers what you are trying to tell them. Here is what your presentation structure could look like:

A brief summary of what you are presenting (highlighting key points you will be introducing)
Body of the presentation (share the details of the key points)
Re-cap (tell them what you just told them)

 Be relatable
Allow your audience to be comfortable with you. Create commonality with them.
Online Presentation Skills Training Courses
Public Speaking Training with GoSkills
Complete Presentation MasterClass on Udemy Highly reviewed course on Udemy that teaches Presentation Skills – Public Speaking – Communication Skills – Storytelling Skills for Every Situation and Skill Level
Visual Presentation on EdX 
Learn how impactful images can enhance your presentation, communication and messaging to impress your audience.
What makes an Effective Presentation? by FutureLearn
Presentations: Speaking so that People Listen at Coursera.org
Recommended books on Presentation Skills
[the_ad id="2223″]
How to Wash a Chicken: Mastering the Business Presentation 
A highly rated clear and practical guide to giving presentations. It is funny, smart and captivating and provides insights and reasoning behind the author's methodology.
You can read this book with a Kindle Unlimited Membership.
[the_ad id="2225″]
HBR Guide to Persuasive Presentation
The Harvard Business Review book that provides guidance on how to win over audiences, create impactful messages, structure a coherent narrative and strike the right tone with the audience.
Presentation Skills Tips and Technqiues on YouTube 
Overall presentation tips
Great video with whiteboard animation that describes the tips to making a great presentation
Speaking with confidence
Speaking is a key part of presentation. A video that provides insight into how seek within ourselves to speak with confidence 
5 Steps to delivering the killer opening presentation
In this video, you will learn about the key steps to have a good strong start in your presentation