I'm going to share with handy and productive writing tools online that can improve your written communications.
Writing is not just putting a series of words in Microsoft Word! Before you skim past this post with the passing thought, "Ohh, it's just writing. I already know how to use Microsoft Word!", please hear me out! Writing is about effective communication and reader engagement. If you want someone to respond to your email, read your blog article or CV/resume and be excited with what you have to offer, your writing needs to have good readability and clarity. Therein lies the challenge. Checking spelling, grammar and the tone of your article can be a time-consuming process. Not only that, if you are not a wordsmith or a regular writer, it can be a daunting task. AI-Powered Writing Assistants are here to help
Grammarly is one such writing tool out there that can help increase your writing productivity. Its AI-powered writing assistant will help you:
check your spelling and grammar,
assess your writing style against your stated goals for the article and
make readability and clarity improvement suggestions
You can access this powerful AI assistant through Grammarly's website or by installing their free extensions, use it in Word or your Chrome browser.
My favourite features for Grammarly
Set your writing goals by determining article intent, audience, style and emotion. With these goals, Grammarly's assistant will provide you with writing suggestions on writing tone and style.
Get vocabulary suggestions to help engage your readers.
Get help on punctuation, spelling and grammar. 
As you write your article, get instant feedback on how well you are doing.
Final alerts to ensure you are hitting your goals!
Is Grammarly worth it for writers?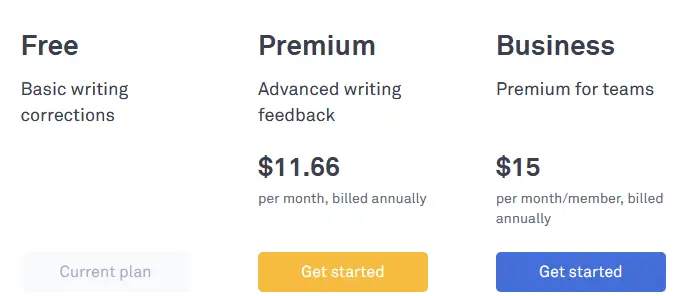 I have found Grammarly Premium to be worth the investment. The assistance in helping you with engagement and delivery of your article helps you write fast and quicker and with confidence. 
The basic free version is still useful but the features in Premium just offer so much more. They make a difference in helping me develop the content and tone of my writing. 
As we most tools, it is not always perfect when it comes to its suggestions and assistance but throughout my time using it, I have found it to cover the large majority of my writing needs.